How Accountants can overcome the barriers to cloud-based technology adoption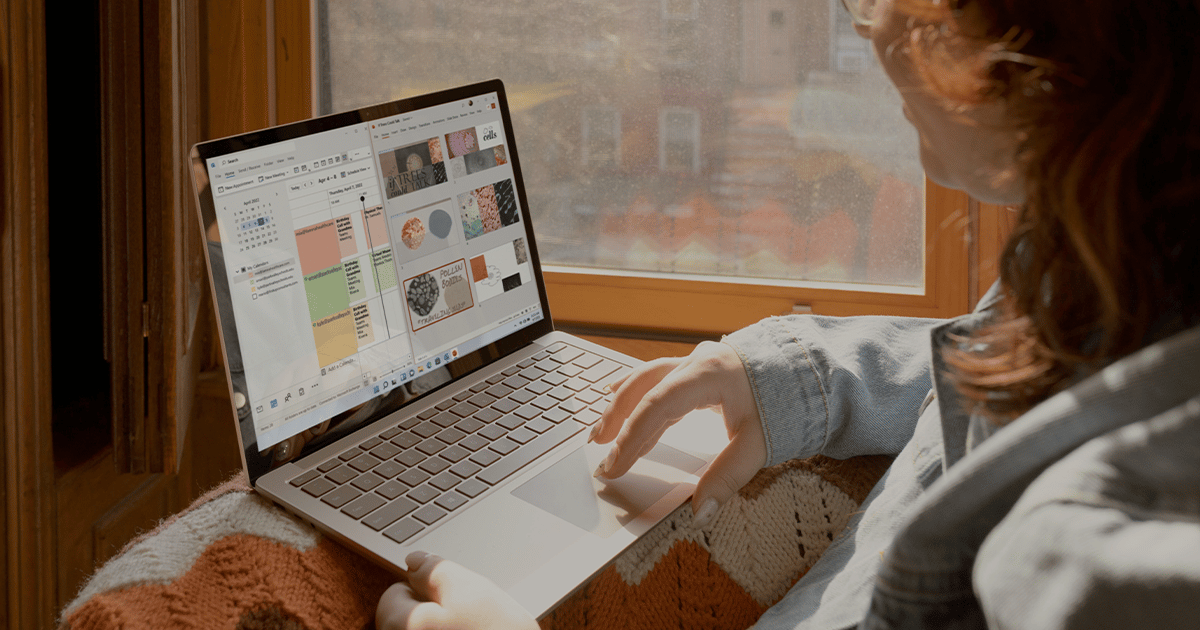 Accountants have always been leaders in adopting cloud-based technology, understanding the benefits it brings in eliminating outdated, manual, and paper-based processes.
The main barriers to obtaining these cloud based business advantages are around security and access management.
The Security Barrier
A common misconception is that moving to the cloud will result in less security. The truth is that data on the cloud isn't less secure than data onsite, it just requires a different approach to security.
Implementing features like user authentication, strong data encryption, and network protection means that cloud-based systems are actually much harder to crack.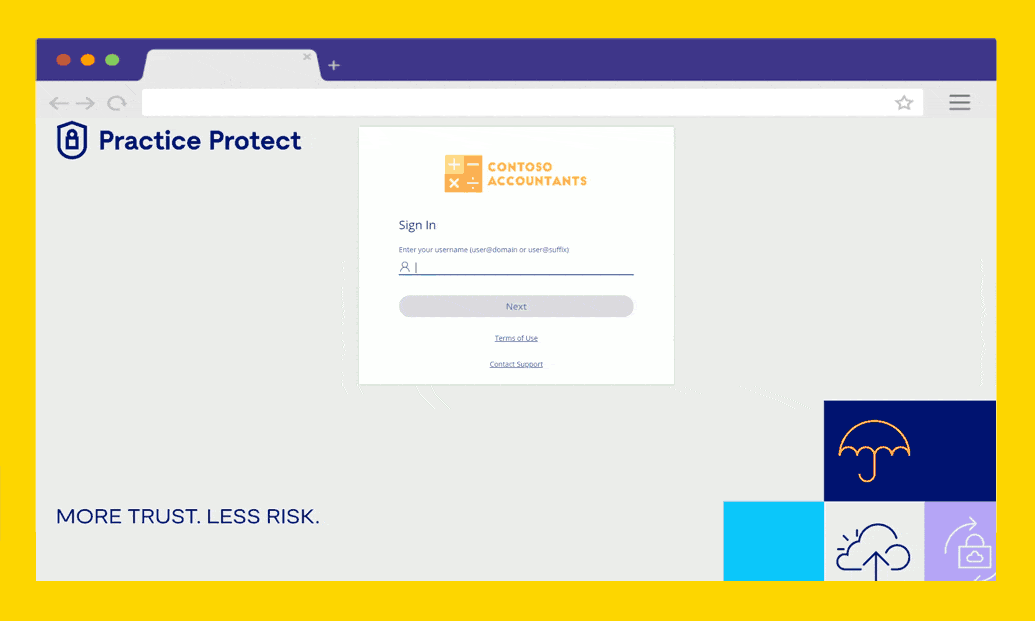 As part of our Access hub, Practice Protect offers all these features as standard. In addition we aim to help clients approach cybersecurity holistically, providing on-demand training and done-for-you compliance policies to cover all aspects of your firm's security.
Take a look at the Practice Protect Access Hub and its features.
The Access Management Barrier
Another advantage of cloud accounting is that employees can access their data anytime, from any location, and from any device.
However, if an employee leaves a firm, what off-boarding process is in place to ensure access to sensitive client data is revoked? Often this is a time intensive process, requiring a manager to manually remove or change logins individually for every application the employee used.
Team member management is solved with Practice Protect. One-click off-boarding is a popular client feature that makes access management quick and easy when an employee leaves.
With Practice Protect's Access Hub, the access management barriers holding firms back from moving to the cloud can be addressed effectively.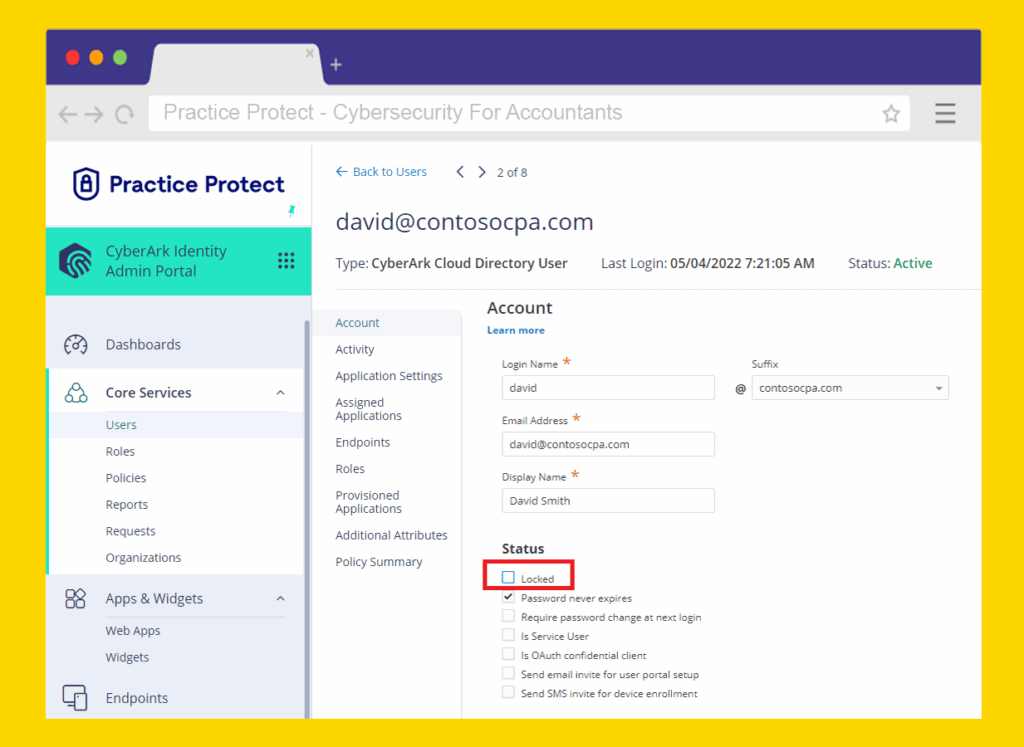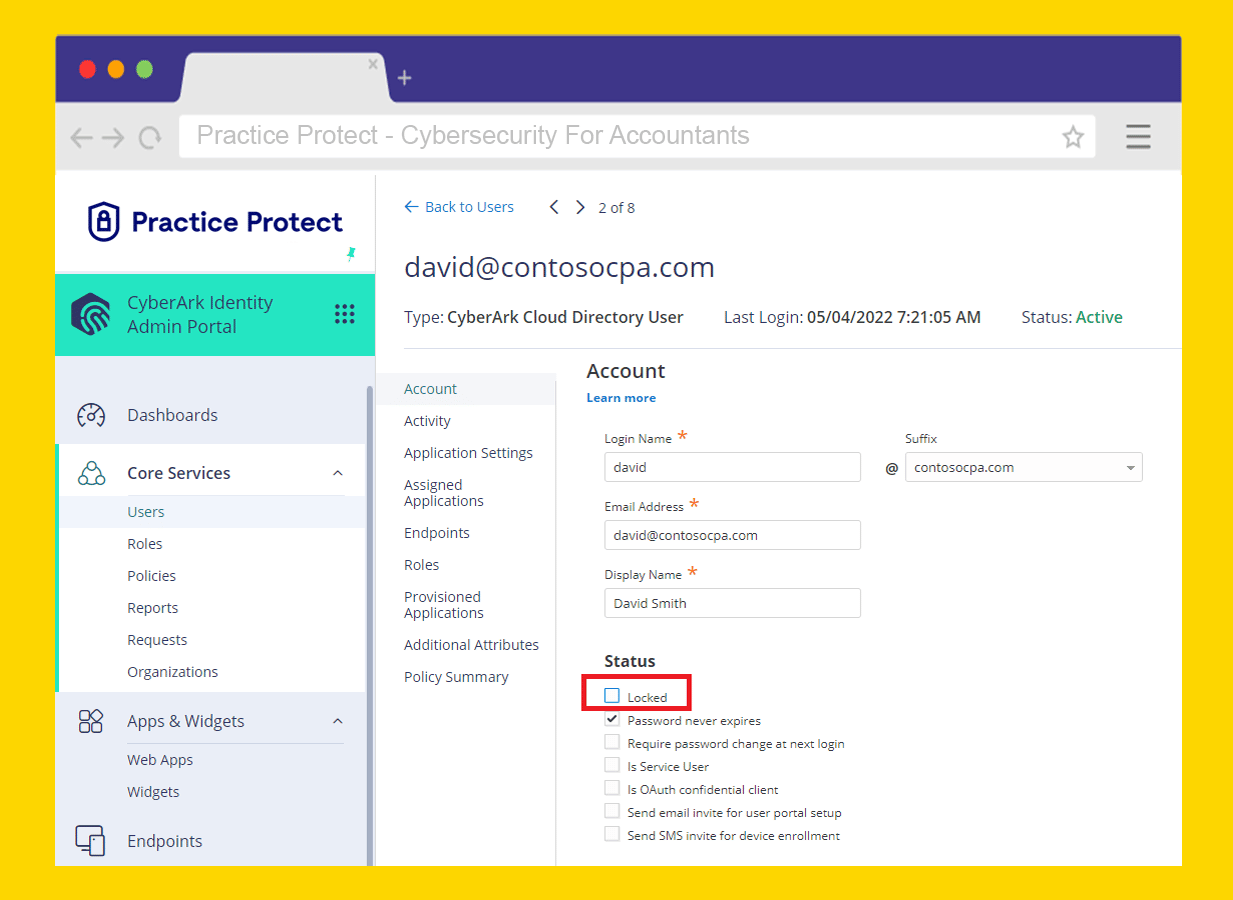 Practice Protect has helped more than 15,000 accountants worldwide adopt cloud technology by solving security and access management barriers.
See how our platform can help protect and enhance your tech stack by booking a demo with us today.